About Us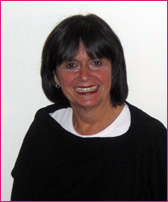 In June of 1982, My Sister's Closet opened on Devon Avenue in Chicago occupying 1,000 square feet. One of the first resale stores in Chicago, we quickly found our place in the resale industry. My Sister's Closet originally was owned by two sisters who shared a closet growing up in the Windy City.
Fifteen years later, and a store bursting with women's and children's apparel My Sister's Closet moved down the street to its present location of 3,600 square feet. Friday, November 1, 2013 we will again be expanding to over 6,000 sq. feet by taking over the store next door. Owned by one original sister, Joanne Nusbaum, My Sister's Closet continues to hold its place in the business of resale.
In addition to great merchandise, My Sister's Closet still prides itself in knowing and getting to know their customers. Twenty-eight years ago a customer gave us a plaque that said, "There are no strangers here only friends we have not met." My Sister's Closet continues to grow adding new ideas and merchandise.
© 2020 My Sister's Closet, an Upscale Consignment Shop in Chicago. All Rights Reserved.